Scavenger Hunt Sundays are proving to be much more challenging than I thought they would be! They have really stretched my creativity and also made me plan (at least more than usual) to get all of the shots I need by the end of the week!
Texture
I photographed this rice earlier this week and thought that this image had a really nice texture to it.
Check out another photo I took for this challenge here.
Fog

This was one of the toughest for me to come up with a shot for, finally I settled on taking a photo of a foggy mirror. Usually when I shower I have little man play on the floor in the shower (or beside the shower) so that I know he isn't getting into trouble. Lately he has been climbing up on the counter after the shower and drawing on the mirror - it's really cute Today he was tracing his hand, since his Daddy showed him how to do that last night. Awwwww.



Button




I was originally thinking of taking a photo of a button on a shirt or pants, but then I thought about the buttons on my Keurig and I thought that would count too! It was a super-tricky shot to get and I'm not 100% satisfied with what I ended up with. I may go back and try to find some "real" buttons to photograph tomorrow!



Beverage/Drink




See another version here
This is from Saturday afternoon, enjoying a nice cup of hot tea, wearing my nice comfy sweater and flip flops! It is so wonderful to have such nice mild weather again. I'm also linking this photo up with: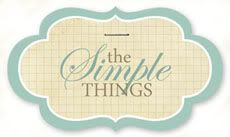 Seventies

This challenge really stumped me. I thought about scanning in an image of my parents during the seventies but I ended up deciding to use a photo that I took at the beginning of the month that I've wanted to share on my blog. I used the action from Pioneer Woman called "Seventies" and I really like how it turned out, though I ended up using a different edit for my 365 project.